Our Proven Design & Build Process
Design and Build Process
Our in-house professionals work with you to design the yard you have always wanted. Our certified landscape architects are full of great landscape ideas. They will:
Assess your site by taking measurements and evaluating sunlight, grading and soil conditions.
Create a design plan and propose solutions that meet your objectives.
Collaborate with you to fine-tune the design plan to meet your budget and timeline.
Schedule start and finish dates and discuss the desirability of installing in phases.
We have great landscaping ideas and experience to bring them to life.
Plantings
Warm Outdoor Lighting
Drip and Water Intelligent Irrigation
Dry Laid Patios & Walkways
Masonry Walls, Steps & Patios
Natural Stone Retaining Walls
Outdoor Kitchens
Outdoor Fireplaces & Firepits
Pergolas & Arbors
Fencing, Steps & Landings, Decks
Swimming Pools and Spa Features
Water Features
Rain Gardens
Drainage Systems
Native/Adapted Drought tolerant Plantings
Design Process
We will meet with you at your home to discuss your vision, property limitations, budget and any current issues you may be having. Stephen Costalos, the co-owner, in collaboration with Kara Muscarella, our landscape architect, will conduct a thorough site analysis of your property to review the existing plants, trees, structures, topography, soil conditions, sight lines and measurements.
We will work with you to create a scaled drawing that reflects our collective ideas.
Once your vision is in place on the landscape plan, we often include inspirational photos, material samples, and plant samples. We'll also take opportunities to bring ecologically sensitive solutions to the plan. Once the plan and its possible revisions are complete, we will prepare a specific proposal for its skillful installation.
Build Process
Our skilled in-house installation team and allied tradesmen work with our designers to transform your landscape plan into reality. We will work to ensure that your plan is executed on time and on budget. Regardless of the size of your project, our attention to detail and our commitment to quality remain constant.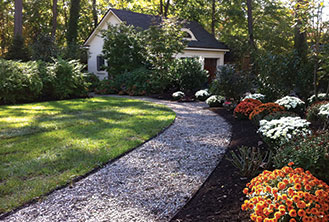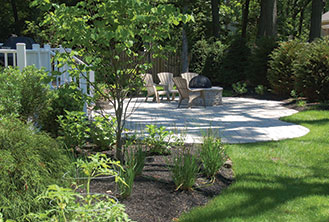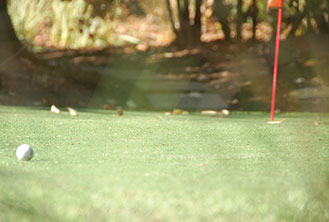 Request an Appointment
Our design team is ready to meet with you to discuss the potential of your property.